Why payment for courses are required for a reservation?
Kobe Steak Ishida Links Umeda is dedicated to providing only the highest level of quality food and service. In order to ensure this, it is absolutely necessary for Kobe Steak Ishida to buy and keep fresh ingredeints for each customer before their arrival at the restaurant.
Preventing loss of food from cancellations
There have regretfully been an increasing number of customers that make reservations but do not show up for their reservation, which results in financial losses for the restaurant. Many customers promise to show up for their reservation, and while the restaurant does believe customers, there are unavoidable things that do occur, such as changes to flight plans, sickness, and sudden changes to plans which happen. In these cases, unfortunately there are also customers that do not contact the restaurant and do not show up for their reservation (or customers that contact the restaurant to cancel, but the restaurant has already purchased and prepared their course, which all the same, results in a financial loss for the restaurant). We believe "customers that are willing to pay for their course beforehand= customers that really want to eat at the restaurant" and customers that "have courtesy" are customers that we can confidently look forward to their arrival and the chance to display the chef's cooking ability. We provide a 100% refund for cancellations made 3 days before the date of the reservation. However, please note that for cancellations of reservations made on the day of the reservation, the day before the reservation, or 2 days before the reservation, customers are unfortunately ineligible for a refund because ingredients have already been purchased for them. Please contact us at least 3 days before the reservation if you would like to cancel your reservation.
Understanding Japanese restaurant rules
There are many restaurants in Japan that have counter seating where other customers are seating next to each other. For this type of seating, there are some things concerning Japanese etiquette that we would like customers to be aware of.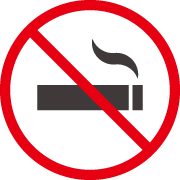 Smoking is prohibited in the restaurant.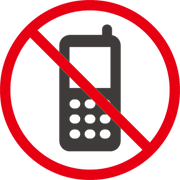 Please avoid talking on your phone in the restaurant.
Calls may be made or taken outside the restaurant.
It is considered Japanese etiquette to not talk on your phone in the restaurant, as talking in a loud voice on the phone bothers other customers. Calls may be made or taken outside the restaurant. If children are accompanying you, please do not use any toys or devices like an Ipad or Iphone at the counter.
Please do not wear too much perfume/cologne
Wearing too much perfume/cologne will affect the aroma of the food and also affect the taste.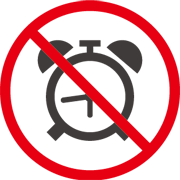 Being on time
Please keep in mind that are other customers that have made reservations after yours. Therefore, we are unable to push your reservation time back, and if you are late, the time you have to eat your meal will be shorter. For those customers that are late, please make sure the restaurant is contacted. In the worst-case scenario, we may be forced to cancel the reservation of customers that are 30 minutes or more late.
We believe that customers that really want to eat at the restaurant will be willing to pay for their course beforehand and have courtesy to obey the rules. The restaurant will do all it can to make sure that they have a great experience. For large groups that have difficulty paying beforehand with a credit card, please contact us using the inquiry form. We can suggest the easiest and most suitable way for the invoice to be paid (the invoice separated and billed separately etc.). Thank you for your understanding. Nothing would make us happier for you to enjoy the very best hospitality and cuisine.
My Concierge Japan
On behalf of Kobe Steak Ishida Links Umeda